Build Your Culture Brand™ Podcast
We know having a winning culture at your workplace can feel crucial yet elusive. At LeadersQ, we work with high level leaders to ask challenging questions that spark true growth and connection amongst teams. We started this podcast so we could showcase some of these leaders and the exciting growth of their team members and team dynamics.
We have seen time and time again that workplace culture can be shaped by top leaders, it is not only decided by employees' current attitudes and behaviors. Listen in for strategies and insights that restaurant owners have utilized to completely transform their company culture. We guarantee that you will hear something in each episode that you can implement today with your team!
Get your Free
Culture Brand™ Mini-Assessment
The first component of creating a successful culture is understanding where your team stands in three main areas: Team, Results, and Character. We have a full assessment we conduct with our clients that assesses these areas and provides feedback for improvement. You can input your information below to receive a shortened version of that same assessment for free, today! There are questions for reflection included, once you have taken the assessment. This is a commitment-free introduction to our Culture Brand™ model.
"I found myself operating out of strength and not from wisdom. I could do that, but it wasn't good for me, or my relationships."
Bruce Ploeser, Owner-Operator at Chick-fil-A Avondale and Goodyear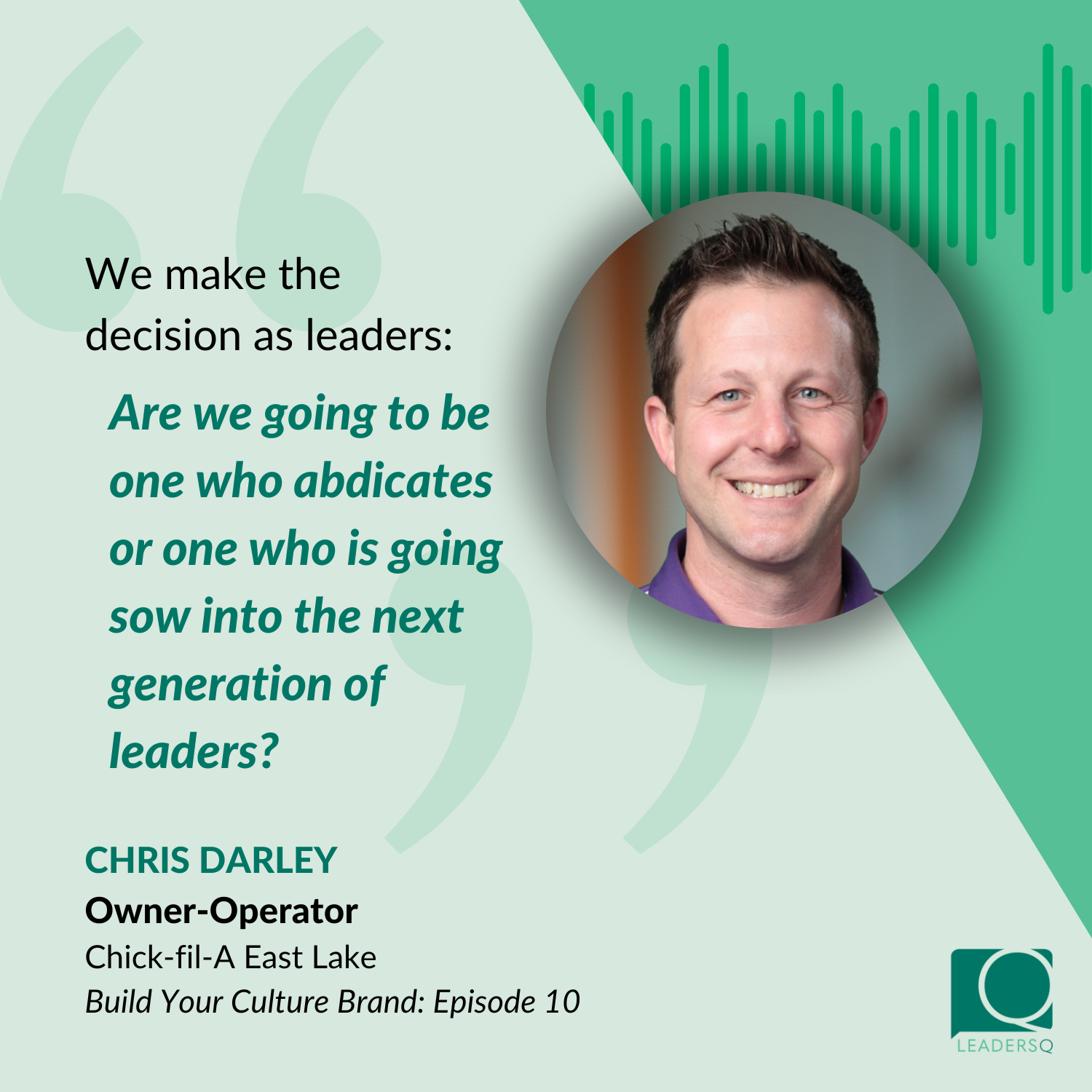 "As I become more and more aware of my gifts and limitations at the same time, humility grows in the gap between."
Josh Wymore, Leadership Coach and Author of Humbler Leadership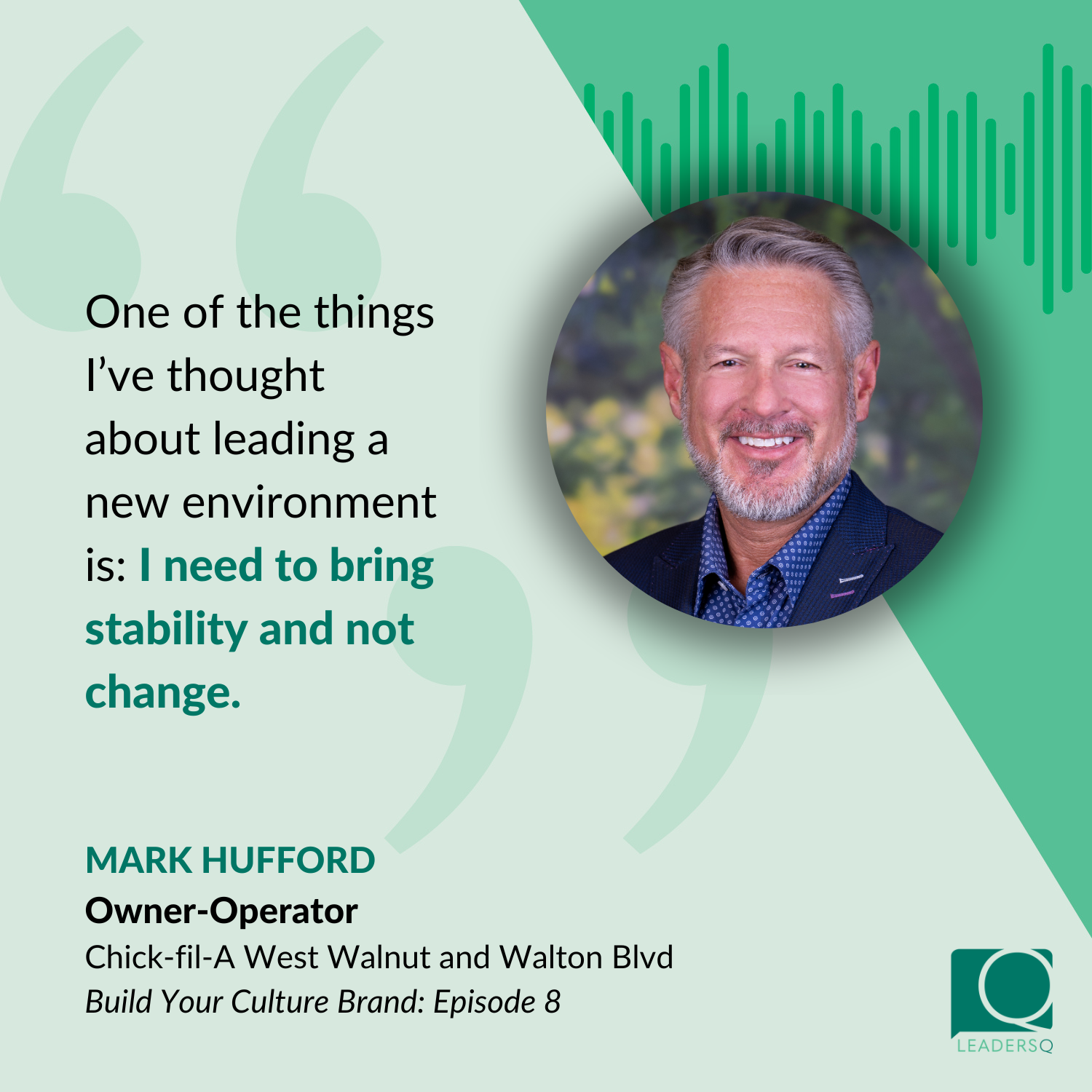 "Now that I know the [culture I want to create], how do I communicate that? How do I live that out How am I the role model, day-in and day-out, being super intentional with those messages coming across?
Stefan Bringas, Owner-Operator at Chick-fil-A South Mountain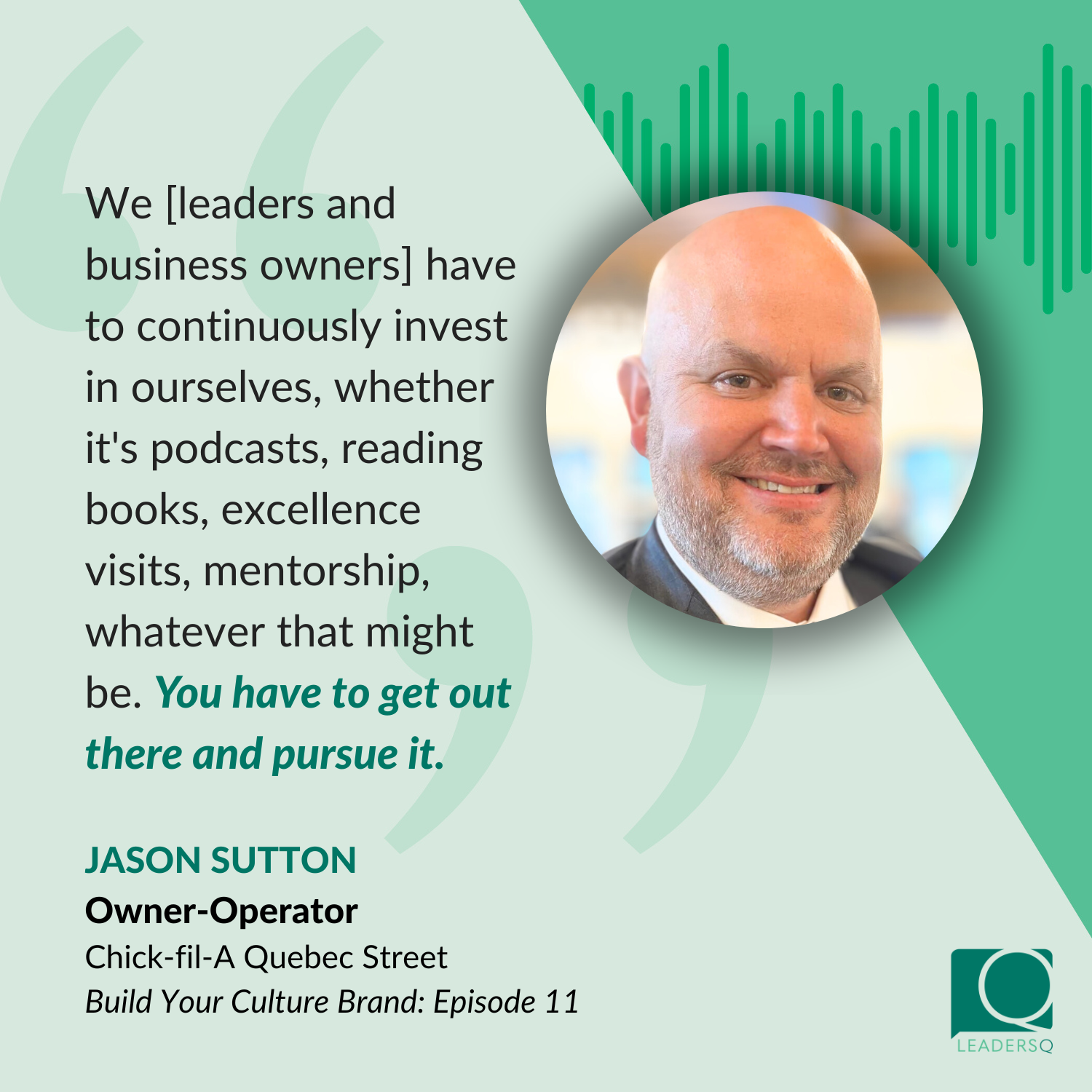 Available on all platforms
All episodes also available in video
LeadersQ YouTube Channel
SET UP A DISCOVERY CALL
Ready to work with LeadersQ? Great! Set up your appointment today!