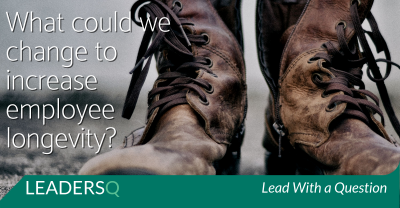 Ask your leaders: "What could we change to increase employee longevity?" We believe that great leaders ask great questions. Ask your leaders this question to begin a conversation about employee engagement. As you dig deeper into the implications of this question, you...
read more
SET UP A DISCOVERY CALL
Ready to work with LeadersQ? Great! Set up your appointment today!