Elevate Your Business with Our Exclusive Coach-Led Mastermind
Designed for Female Operators 
Are you a growth-minded female operator seeking to amplify your success in the ever-evolving world of entrepreneurship?
Our Monthly Coach-Led Mastermind Group is the key to harnessing the collective wisdom, experience, and support of a dynamic community of like-minded female leaders. 
Why Join Our Monthly Mastermind Group?

 
Grow Together
Experience exponential growth in your business as you collaborate, share, and learn alongside other driven women entrepreneurs. Benefit from the wealth of knowledge and experience accumulated by our diverse group of women business owners, each with their unique perspectives and insights. Gain the confidence and clarity you need to navigate the complexities of entrepreneurship with ease.
Personal Development
Hear from others and curate best practice strategies to help you overcome challenges and seize opportunities. Engage in collaborative brainstorming sessions to ignite fresh ideas and innovative solutions. Learn more about yourself and others by asking questions to deepen understanding.
Accountability
Stay on track with your goals through shared accountability and commitment within the group. Gain insight from a supportive community dedicated to your success. Develop actionable plans based on newfound clarity, ensuring your decisions are informed and strategic.
Community Support
Lean on the unwavering support of fellow entrepreneurs who understand the unique challenges you face. Leverage the network and resources of the group to propel your business forward. Embrace challenges as opportunities for growth and learning, guided by a supportive community who understand the complexities of your role.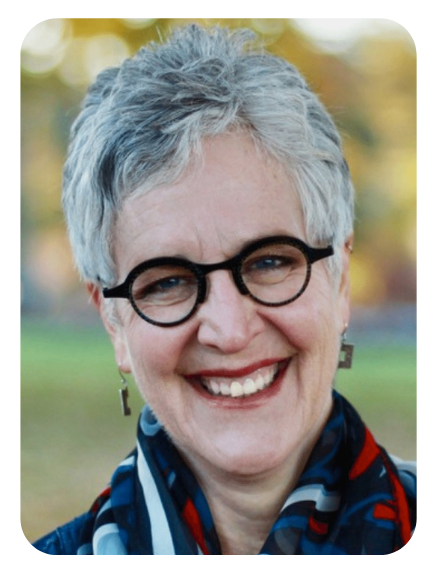 Danette High
Professional Certified Coach, LeadersQ
Danette models openness and curiosity, creating space for leaders to think and process plans for work and life success. With coaching, one size does NOT fit all, so she holds the mirror for self-understanding and provides perspective for relating to others. In her quest to serve clients better, Danette reads more books than she really has time for and holds the PCC credential with the International Coaching Federation.
Join Danette for the monthly mastermind group where you will have the opportunity to gain valuable insight from a supportive community that is dedicated to your success and understands the unique challenges you face.
Join Danette for a Q + A session on Thursday, October 5th at 10am CST.
What to Expect
Monthly Virtual Meetings
An interactive and confidential space, led by a LeadersQ Excecutive Coach, designed to bring together female operators. 
Private Online Community
Stay connected between meetings. Share resources, ask questions, and provide support to fellow members. 
Small Group Setting
Spaces for this exclusive mastermind are limited to ensure quality interaction and a more personalized experience for each participant. 
Investment
The investment for joining this exclusive mastermind is $700/month. Included in your investment is: 
Monthly Group Session (90 minutes) 
Monthly Executive Coaching Session with LeadersQ Coach (45 minutes) 
Optional in-person retreat at the end of commitment 
Already receiving monthly executive coaching? No problem! Add on just the monthly group session for $350/month. 
Commitment
Our mastermind program is designed as a comprehensive six-month commitment, carefully structured to maximize your growth and multiply your impact. Over the course of these six months, you will have the opportunity to engage in a supportive and collaborative environment, where your ideas are nurtured, your progress is tracked, and your journey is guided towards achievement. We believe that a six-month commitment ensures ample time for you to harness the full potential of our mastermind, build lasting relationships, and achieve significant results in your personal and professional life. 
By joining this mastermind, you agree to: 
Lead with curiosity 
Commit to helping others succeed 
Maintain confidentiality with what is shared 
Start Dates
We have two upcoming cohorts, starting:
October 1, 2023
January 1, 2024
SET UP A DISCOVERY CALL
Ready to work with LeadersQ? Great! Set up your appointment today!