Ask your leaders: "What is the biggest concern on your mind today (or this week)?"
We believe that great leaders ask great questions. Use this question with your leaders to engage them at their heart. Each leader will have to decide the level of transparency to offer. Show appreciation and empathy for any offer of vulnerability. This will encourage them to trust you again in the future and possibly offer a deeper level in the future. Resist the urge to offer solutions or "solve" their problem. Instead, ask more questions and seek to understand the reasons behind the concerns that they share. You could even ask if they see potential solutions or suggestions for actions on your part.
More thoughts about asking questions:
One of the arts of leadership is the craft of drawing out the best from your team. Unfortunately, some believe that leadership is about telling others what to do and having all the answers. From a follower standpoint, having a leader that has all the answers and always tells others what to do isn't usually a positive and engaging experience. We provide these questions to give you more options for asking and engaging your leaders in meaningful dialogue. It may feel awkward or vulnerable at first, but we invite you to test this method for yourself. Make it your own.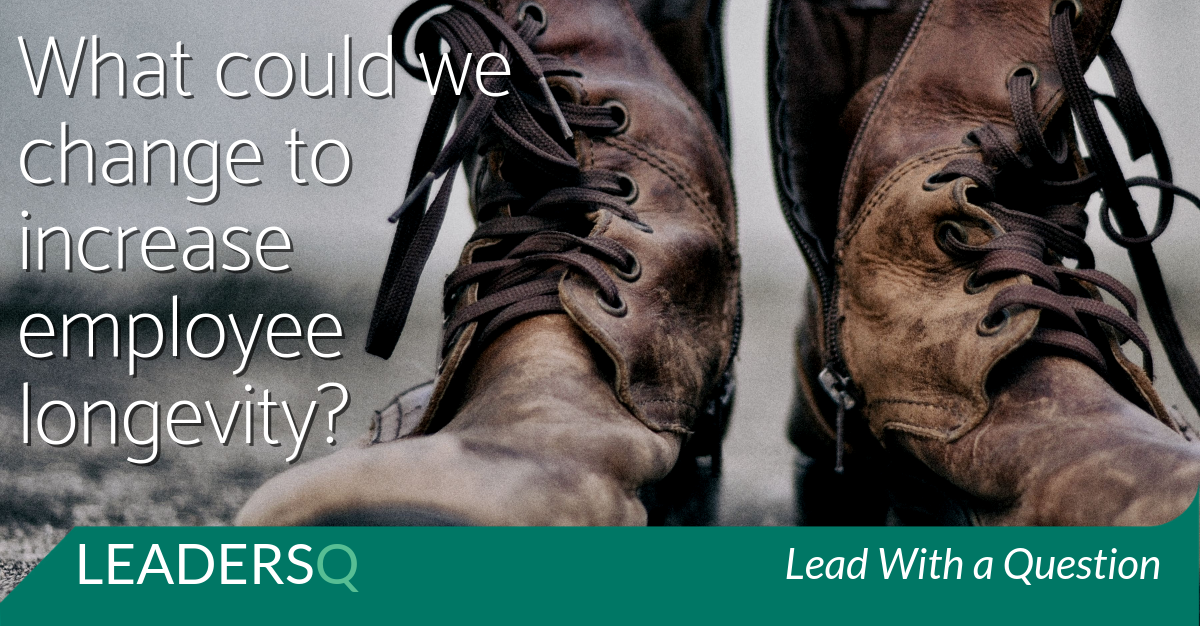 Ask your leaders: "What could we change to increase employee longevity?" We believe that great leaders ask great questions. Ask your leaders this question to begin a conversation about employee engagement. As you dig deeper into the implications of this question, you...