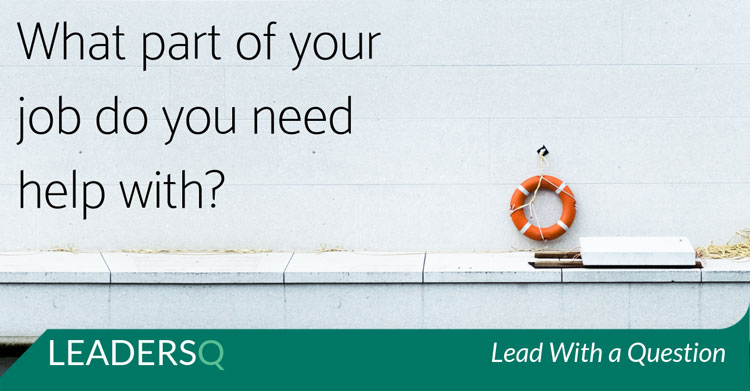 What part of your job do you need help with?
Ask your leaders: "What part of your job do you need help with?"
We believe that great leaders ask great questions. Use this question with your leaders express empathy and value to your leaders. There is a risk that the leader may receive this question negatively. Watch for their reaction because it will inform you more about their impression of the value placed on them or it may additionally tell you more about the culture of expectation that you have created as their leader. Imagine that they are carrying a 1 pound weight for every task and a 10 pound weight for every project for which they are responsible. It may be that their experience  has been more about adding responsibilities rather than prioritizing and trading some away. There is a margin where adding tasks and responsibilities is a positive affirmation of their growing ability. However, this can reach a point of over-expectation where the leader begins to feel overwhelmed and under-appreciated by having the additional responsibilities. Find a way to reassure them that this question is not aimed at pointing out their deficiencies, but that you would like to give them the opportunity to give more attention to higher priority duties. Use this question to find new ways to support your leaders and unload unnecessary burdens from them that are holding back the organization.
More thoughts on this topic:
It may be that you are asking this question of someone who appears to be failing in a responsibility. This question provides an opportunity for you to relieve them of an area of failure in a positive way. They may willingly offer the role or task that is most troublesome to them.
Explore more thoughts about courage in the workplace with this article by our LeadersQ coach, Danette High: "Questionable Courage"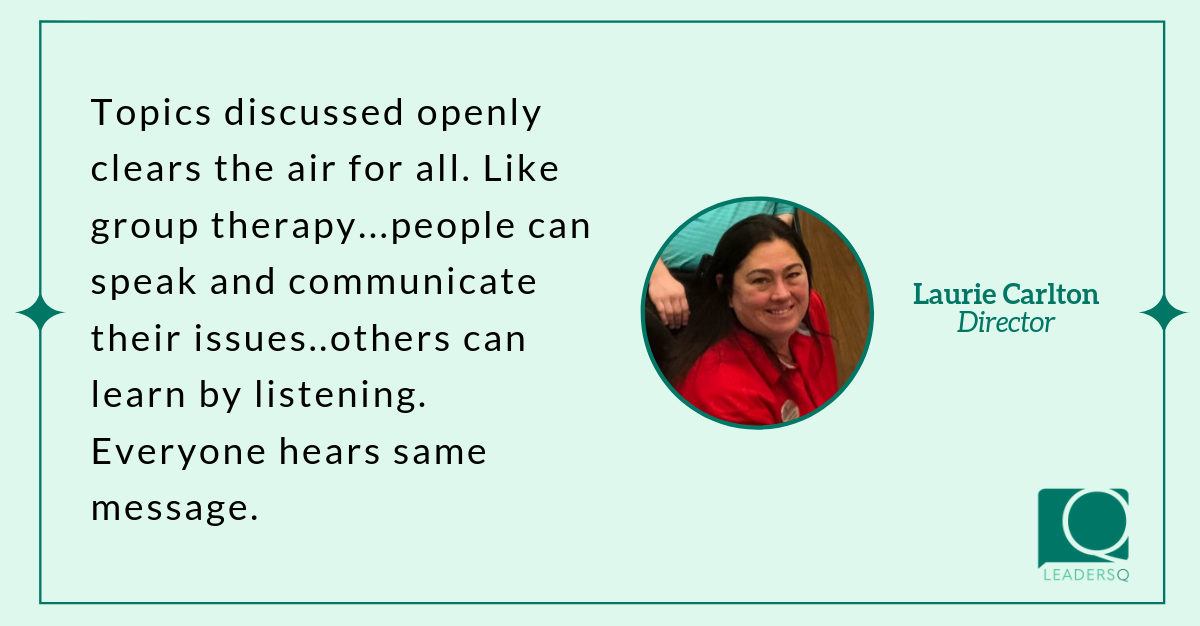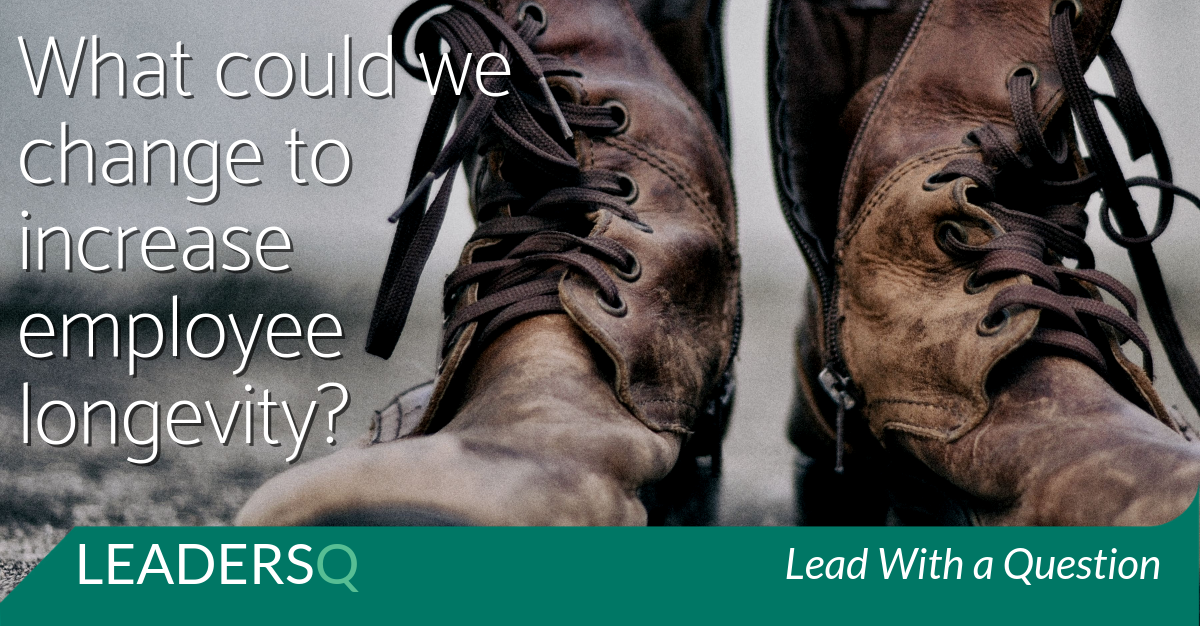 Ask your leaders: "What could we change to increase employee longevity?" We believe that great leaders ask great questions. Ask your leaders this question to begin a conversation about employee engagement. As you dig deeper into the implications of this question, you...