Ask your leaders to: "Describe courage in our workplace."
We believe that great leaders ask great questions. Use this request with your leaders to measure courage in your organization. You may discover new courageous behaviors. If you do, take the opportunity to celebrate those behaviors. If you find less courage than you had hoped, probe to discover ways to improve the culture of courage needed in your organization. Possible reasons for low courage behavior could be: 1) a culture of fear; 2) a low expectation for personal ownership; or, 3) apathy.
More thoughts on this topic:
It takes courage to win in the marketplace. By identifying courageous behavior in your context, you will be able to challenge your team to exhibit those behaviors. Cast a vision of the future but don't neglect to clearly lay out the challenges that lie between your organization and that future. Call your leaders to be courageous.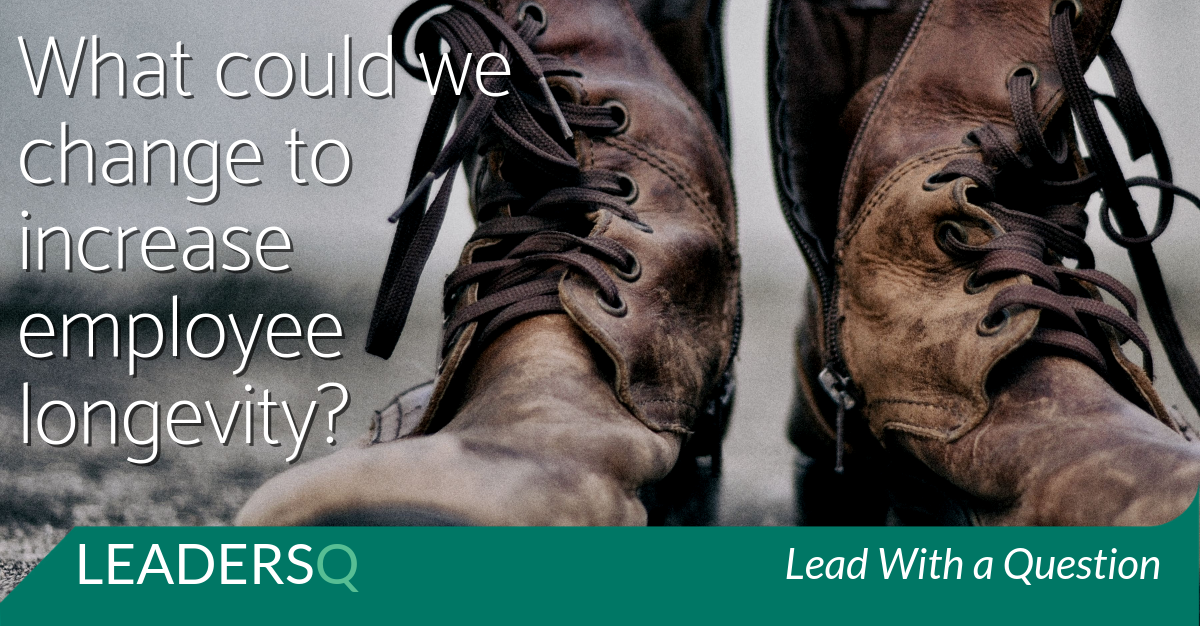 Ask your leaders: "What could we change to increase employee longevity?" We believe that great leaders ask great questions. Ask your leaders this question to begin a conversation about employee engagement. As you dig deeper into the implications of this question, you...